Volvo of Edinburg

- New 2015 & 2016 Volvo and used Car Dealer Serving the Rio Grande Valley - Harlingen TX, McAllen TX, Mission TX, Weslaco TX, Brownsville TX


By taking a page from Volvo themselves, Volvo of Edinburg challenges many consumers' perspective of exactly what is the quintessential car-buying experience in South Texas. When you visit Volvo of Edinburg, located at 4221 S Hwy 281 in Edinburg, TX, for complete car specs or to take a test drive, you'll find we deliver car drivers in the McAllen, Mission TX, Weslaco TX, Pharr TX, Brownsville TX, and Harlingen areas an extensive product lineup, deft service and auto repair, and perhaps most importantly - a one-of-a-kind mix of professionalism and approachability. That's right. While we're experts on every Volvo model, including the XC60, XC90, S60, C70 and S80, we also have the ability to listen and talk about different autos in a language all different drivers can understand.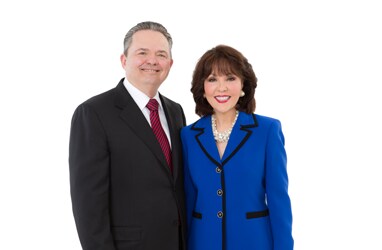 At Volvo of Edinburg you will find your favorite Volvo models at competitive prices. Take a test drive at our greater Edinburg TX Volvo dealership in the new Volvo XC60, XC90, S60, C70, S80 and more.  The Volvo of Edinburg sales people are ready to answer your questions about a particular model and find the Volvo in Edinburg TX that meets all of your expectations. For a large selection of new and used Volvo cars in Edinburg TX, visit our dealership today.
Volvo of Edinburg knows that new Volvo XC60, XC90, S60, C70 and S80 vehicles are a great investment that are made to last. We also realize that some of you are looking to save a bundle of Franklins the next time you decide to commit to a new set of wheels. That's why Volvo of Edinburg offers a vast selection of used cars. Here, you'll find used Volvo models among other brands, all thoroughly inspected to ensure they meet our high quality standards and  are ready to go the distance.

Volvo Parts, Finance, Service and More in Edinburg TX - Serving the Rio Grande Valley

If you already have your next new or used car picked out, let the financing experts at Volvo of Edinburg help you get behind the wheel fast. Whether you're looking to secure a car loan or lease near Edinburg, McAllen, Pharr TX, Brownsville TX, Mission TX or Harlingen, we can work with you to help make sure you don't overextend yourself. After all, we'd expect the same from you if we put ourselves in your shoes.
To round out the Edinburg-acclaimed Volvo products and services we offer drivers from  Weslaco TX, Brownsville TX, McAllen, Mission TX, Harlingen and beyond, Volvo of Edinburg also provides a comprehensive menu of Volvo services and genuine parts. That means we have you covered, regardless of whether you need to take your Volvo XC60, XC90, S60, C70 or S80 in for a routine oil change or procure a certified oil filter, brakes or muffler for a do-it-yourself project.
Click here to schedule a service appointment or swing into 4221 S. Hwy Bus 281 Edinburg, TX, during our regular business hours. And, if you are planning to do it yourself, remember to check out our latest parts specials first.
Any questions? Give us a ring at (888) 617-1422 or contact us online. We're happy to answer anything from inquiries about new Volvo models to questions about Volvo auto repair.